Wednesday, February 7, 2018 at 7 PM – 10 PM
Hosted by Mary-Ann Roana Isenholt
Details
Have you ever wanted to learn how to brew? How about learning how to brew in a more period fashion? Or maybe you just hate to brew alone. Well now's the time to join in the fun!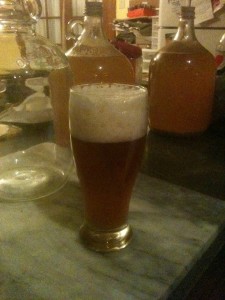 We're going to get together once a month from now until the An Tir/West war to brew up a delightful stash of drinks to be showcased at the An Tir/West party. By drinks I mean beer, mead, wine, cordials, soda, and anything else that you can think of and want to provide.
We'll also spend time creating a label for your brews, plaquards for the party, and shields with your arms. These will help showcase the drinks at the party. Bring your brewing ideas, your questions, and your enthusiasm!
[This event is by a private individual, and is not sponsored by or otherwise associated with any specific SCA group or event. ]