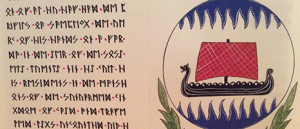 It is that time for the orders of the Barony of Three Mountains to get together to consult one those of the populace seen doing great works, showing great chivalry, creating works of art and science as well as recognizing youth who are all adding to our lands what makes or society so great.
Sunday, May 7th from 9am until Noon members of the order will have a chance to do this at the Odd Fellows Hall in Downtown Milwaukie, Oregon.
This is located at 10282 SE Main St, Milwaukie, OR 97222. (click on the address to open Google Maps)
The schedule will be as follows:
9:00am – 9:30am Order of the Crystal Rainbow
9:30am – 10:00am Order of the Mountain Sun
10:00am – 10:30 Break
10:30am – 11:00am Order of Three Mountains
11:00am – 11:30am Ordo Aegis Honoris
11:30am – 12:00pm Order of the Heart of Three Mountains (This is for the kids. If you know of a child who is worthy to join please send in your recommendations to Their Excellencies!)
Anyone who notices a member of the populace doing things to contribute to barony you may make recommendations to Their Excellences via email whether you are a member or not and they will bring them to the meeting. Only members are able to attend the meetings themselves. You man email any recommendations to Their Excellencies at awardrecommendations [AT] baronyofthreemountains [DOT} org.
If you need clarification of the orders you can find them here at http://baronyofthreemountains.org/848-2/baronial-awards/.
Any questions please contact me at beakbellofdumfries [AT] gmail [DOT] com
Yours in Service,
HL Beak Bell of Dumfries
apprentice to Master Randal Fitz Alan the Redowtable
courtier to Baron Sebastiaen