CANCELED!! February 20th meeting is CANCELED!!
Due to a winter storm forecast, the February meeting is canceled.
Old Spaghetti Factory – Clackamas
12725 SE 93rd Ave
Clackamas, OR 97015
This site is off the end of the Clackamas MAX line
---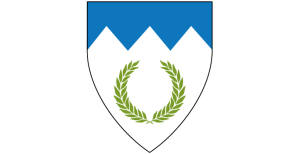 The Barony of Three Mountains is the local chapter of the Society for Creative Anachronism (SCA) in Portland, Oregon USA encompassing Multnomah and Clackamas counties. The SCA is a world-wide, non-profit organization of history minded recreationists. The SCA is a practical history society, recreating the arts and skills of pre-17th century Europe. While dressed in clothing of the Middle Ages and Renaissance, you can experience tournaments, royal courts, feasts, and dancing. You also have the opportunity to learn and practice ancient arts and skills — calligraphy, cooking, armoring, metalworking, carpentry, and needlework (to name just a few) — within an all-ages social group. The SCA is a great place to make friends and learn transferable skills. Come and "get medieval" with us for fun!
---
Recent Posts
Scribal Report – February 2018

-

Scribal nights continue on a regular basis - please see the Three Mountains Scribal Facebook page for times and places! Otherwise things have been fairly quiet. Yours in service, Baron Aedan mac Suibne, OP fingolfen@yahoo.com

Letter from the Coronet – February 2018

-

Greetings to officers and populace of the Barony of Three Mountains, This last month has been quiet, but not uneventful. Word has reached our ears that two of our Champions are reaching higher to exhibit …
| | |
| --- | --- |
| SCA Home Site | Three Mountains Newsletter |
| | |
---